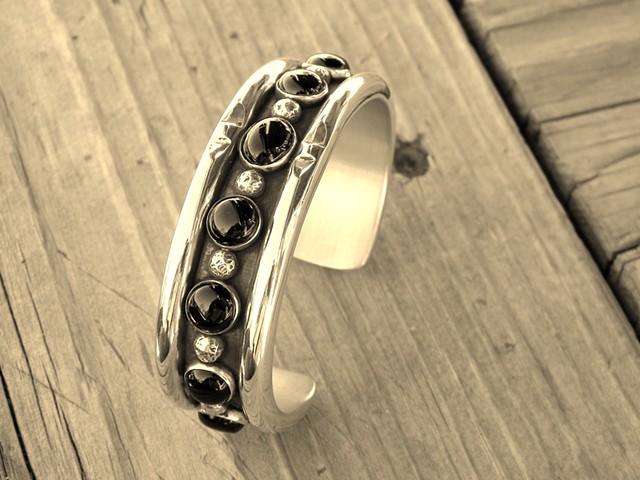 3/4 inch onyx cuff with one oval stone in the center and round stones completing the design.
sterling and black onyx
3/4 inch
This one is very straight foreword with a tiny amount of file work. There are a total of eleven stones, the center one being oval shaped. There's only one ball between each stone to keep it simple. Again remember that black onyx and silver will go with anything!
Contact me for payment and shipping instructions.